Tired of Plane-Jane business cards?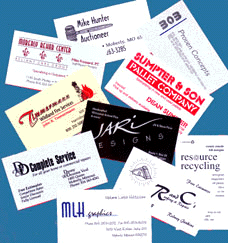 We design business cards that are not the "run of the mill" ones you usually associate with economically priced cards and we still give you great prices!
We don't use the same old formula most business cards do. We strive for a different kind of card.

Let us create some great eye-catching business cards for you!